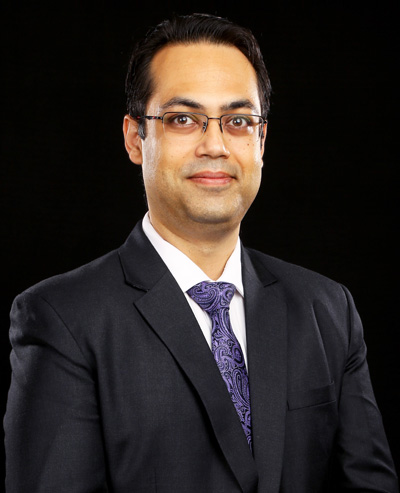 DOCTOR'S PROFILE
Advanced Laparoscopic Gastrointestinal
& Bariatric Surgeon

Dr. Siddhartha Bhattacharya is a well-known name in India for his experience as a Gastrointestinal, Bariatric and Advanced Laparoscopic Surgeon. He has a glorious education record. He completed his MS in General Surgery from the Institute of Post Graduate Medical Education & Research, Kolkata. He also did DNB in General Surgery along with it. Thereafter, he pursued training in Advanced Laparoscopy at Gem Hospital & Research Center, Coimbatore, Tamil Nadu. The training covered different subjects like Basic Laparoscopy, Laparoscopic Hernia Surgery, .. Read More…
DR. SIDDHARTHA BHATTACHARYA
Laparoscopic GI & Bariatric Surgeon
SURGERIES OFFERED
Main Specialties

If an organ or a fatty tissue pushes through a defect (weakness) in the surrounding muscle wall or connective tissue, it is called a hernia.
Dr. Siddhartha Bhattacharya is a very experienced bariatric surgeon having the experience of hundreds of bariatric procedures including all types of laparoscopic procedures.
The shape of the gall bladder in your body is like that of a pear. This organ stores bile, which helps in the digestion of food.
A specialized technique for performing surgery is laparoscopic surgery. It is a minimally invasive procedure.
CHOOSE THE BEST
Treatment Benefits

A patient has smaller scars.
A patient gets released from the hospital quicker.
A patient feels less pain while the scars heal.
A patient resumes his/her normal activities sooner.
A patient has less internal scarring.
OUR PRIORITY IS HEALTHY LIFE

PATIENTS' REVIEWS
Testimonials

"His deft surgical skill and knowledge was like a miracle for me. I am now able to swallow and eat normally as if nothing had happened. I used to run away from food. Now I long to eat. Dr Bhattacharya has made all the difference. I only hope others going through this trauma may meet Dr Bhattacharya and may have the opportunity to fully recover as I have done. "
"I received very good care, and Dr. Siddhartha Bhattacharya took the time to explain the medications he was prescribing and why. I am so thankful that I found this place for me."
"I received very good care, and Dr. Siddhartha Bhattacharya took the time to explain the medications he was prescribing and why. I am so thankful that I found this place for me."
Available at